Tom's Tales: The Face of God
This edition of our FTF blog is a part of something we call Tom's Tales. Tom works for us in Guatemala. We find his writing quirky, and fun and inviting. We've decided to share it with you as a type of serialized adventure: Short snippets of life that we call Tom's Tales.
As I'm eating breakfast with our Pitzel water project impresarios group, the men were speaking in K'iche (the local Mayan language). In a weird moment of total agreement they all looked at me. Abraham translated, "They say you have the face of god." The face of God. I'm not sure what to say to that. I look at the president of the group and he nods toward the television which projects WWE wrestlers, including a really fat guy with a huge beard. Was something lost in translation or did they actually mean that I have the face of God? And why the wrestlers?
Later in the day we visit the natural springs where the proposed water dam will be built. We all sit on a grassy field and they begin to discuss details of the project, including costs. I see two kids who are bored as I try to follow the project conversation. It's being had in a mix of K'iche and Spanish. I start to intertwine sticks and make small crafts. I hand one to a child, and then I make another. I realize there is a pile of twigs next to me, then flowers and a little trash. How convenient. Then I realize a little girl was scavenging materials for me so I would continue to build my crafty trinkets. I made seven odd trinkets and passed them to the kids. Soon the kids were watching, and so I slide a flower into the laces of Abraham's boots (Abraham is one of our good friends, a type of elder statesman). Then I put another trinket into another man's shoe. I must have looked ridiculous stealthily sliding trinkets into grown men's shoes while they were seriously conversing about important things. And then I have this thought, "We humans are always creating." I also thought how the children were having a dialogue with me that involved no words, and they were teaching me something important about a big idea. At that moment it was paramount I stay present with them and the project details seemed so far away and unnecessary. The moment just kept saying, "Live and create, don't theorize about ideas." This is quite symbolic in the sense of thinking. The kiddos and I were just enjoying life doing something completely purposeless. We were living.
My colleagues at FTF sometimes like to indulge in philosophy and books, but mostly I'm here to learn from the people around me and unlearn everything else that is unnecessary. Reading up on topics that my friends here don't have access to puts me at risk of thinking I'm somehow superior to them because of knowledge. Truth is available to all, and not restricted to few. Surround me with simple people please.
Soon there was a foul smell, and the girl complained it was a bull crapping just above us in the open field. I replied that bull crap is a pretty dangerous situation and everyone broke into laughter. The meeting was over. I realized that I had accidentally adjourned a meeting that I hadn't really participated in. Time to move along, I think to myself.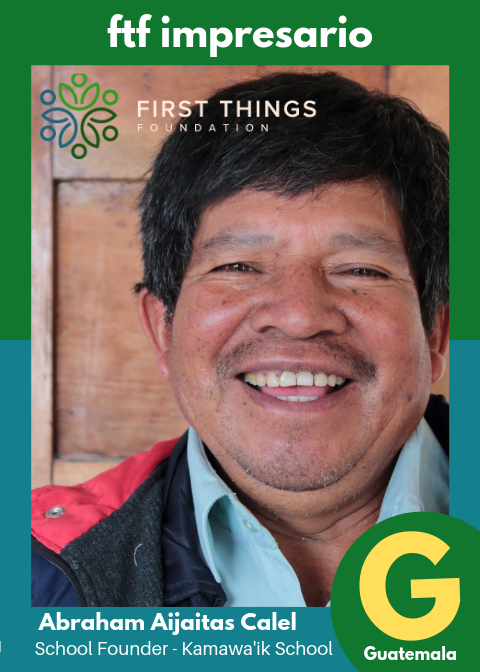 Who doesn't love Abraham?
Okay, maybe not God exactly…